Our products are exported to overseas markets and win the trust of our customers
Views: 6 Author: Site Editor Publish Time: 2019-08-23 Origin: Site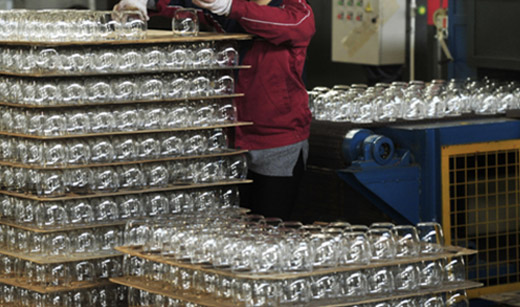 Our products are exported to overseas markets and win the trust of our customers
Hejian Hua'an glass products Co., Ltd. has a history of more than ten years, and has been deeply loved by customers at home and abroad. We have always been adhering to the principle of making high-end creative glass products, pursuing innovative design of products, taking differentiation as the principle and innovation as the soul, and committed to creating imported process glass products.
Our products not only pay attention to the design, but also inject a lot of energy into the quality of the products. The products are all made of high borosilicate glass, and they are strengthened. The appearance of our products looks as thin as silkworm wings, but their hardness is high and their service life is long.
At the scene of the 2019 Canton Fair, we smashed nails into boards with goblets to show the outstanding glass materials. The scene was shocked, which increased people's understanding of our products and brought us a large number of customers.
Not only that, in the previous Canton Fair, it will attract many foreign customers, establish customer relations, but also be accepted by more and more peers and become an industry model.